2014 Staff of the Year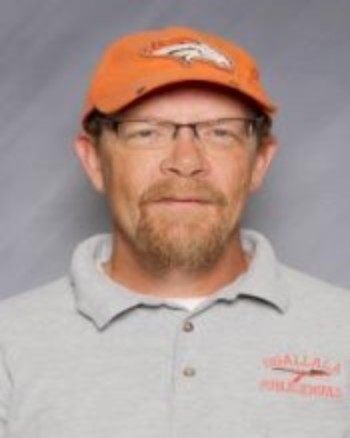 Rodney Howe was selected as the staff member of the year when he was the custodian at Progress Elementary in 2014. He brought to OPS the Dream Machine Recycle Rally competition. First and second grade students at Progress collected plastic bottles and aluminum cans during the school year. Each week Mr. Rodney, as he likes the students to call him, put in extra hours and work to count and weigh the bags and bags brought to school for the competition. He was the driving force behind the students excitement in this program. It is evident he has created 'future recyclers' in all of the little students in grades one and two. Through this project Mr. Rodney has made the entire community aware of the importance of recycling and to top it off Progress won first place in the competition earning $25000 to use for recycling and green efforts around the school.
Mr. Rodney has been a positive role model for many students at the primary grades. In his nomination paper it was stated "Unfortunately many youngsters today do not see a positive male role model they can look up to, Mr. Rodney fills that role." He greets the students with a smile and words of encouragement each day,often with a high five. He is genuinely happy to see the students each and every day. Mr. Rodney sets a positive example for all of us each day.