2014 Teacher of the Year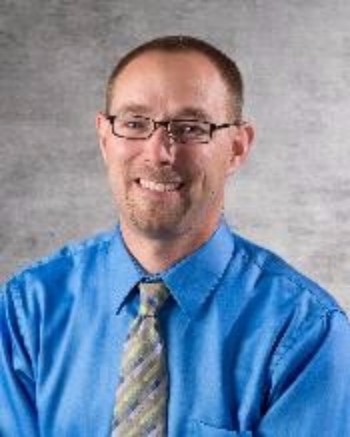 Mr. Michael Schlake has made an impact in the music department due to his dedication, leadership and love of music. Mr. Schlake as the OPS band teacher has increased the number of competitions the student participate in for marching band and began hosting the Indian Marching Festival in 2013 which is now a yearly event.
The leadership and positive expectations portrayed by Mr. Shlake have earned recognition for OHS band students. At the 2013 State Volleyball tournament the OHS band was recognized with the C-1 Sportsmanship award.
The responsibilities of the middle school and high school band could be overwhelming for an ordinary music teacher. His nominations indicated Mr. Schlake is not your ordinary music teacher as he oversees both the OMS and OHS Jazz bands, both OMS and OHS Marching Bands, the OHS Pep Band, the OHS Percussion Ensemble, all of the concert bands grades 6, 7, 8 and high school and any of the auditions for the various Honor Bands, Music Festivals, and Music Competitions at both the middle school and high school levels.
As outlined in his nomination form he also provides a place for music students to meet before and after school in the band room. His love of music is contagious and overflows in his life both in and outside of the classroom. He makes being a "Band Geek" cool, as he plays his saxophone right along side the students at may Pep assemblies. This in turn has inspired many students to go on to college to earn a degree in Music.
The OMS and OHS band programs are alive and well due to Mr. Schlake's enthusiasm and passion for music.