2015 Staff of the Year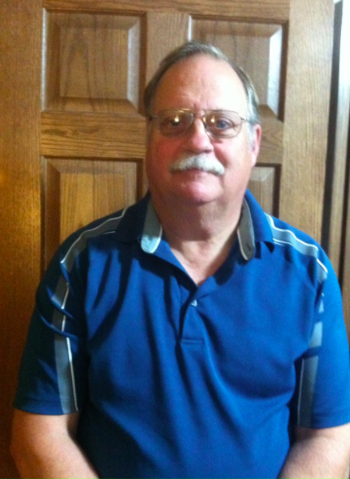 Mr. Bill Messner is the Maintenance/Transportation Director for Ogallala Public Schools. Mr. Messner was selected as the OPSD Staff member of the year in 2015. Bill has been a dedicated and friendly member of the OPS team, rarely does any situation get him down. He is simply a 'Get er done" type of guy.
Who are you going to call?
* at 4:30 a.m., when you can't run your bus route because of illness....
* at 6:00 a.m., when the boiler isn't working and it is 30 degrees below zero....
* at 9:00 a.m., when in June, the grass mysteriously turns brown...
* at 12:00 p.m., when trailers are needed for one of many moves...
* at 2:00 p.m., when the shelves need to be in place so teachers can really move in.....
* at 4:00 p.m., when the paperwork for a vehicle is missing and the group is ready to leave...
* at 6:00 p.m., when the AUD needs to be opened for a practice....
* at 8:00 p.m., when a teacher locks their keys in the building.....
* at 10:00 p.m. When a bus is stranded over 100 miles away with 55 football players....
* at 11:00 p.m., when you want to tell someone......
"Thank you for all the great work you do for Ogallala Public Schools. It is so very much appreciated."
Mr. Messner is a hard-working, dedicated employee who problem solves day to day crises that vary greatly in size and shape. He has an expansive skill set ranging from mechanical/electrical to construction/flooring. Bill works from sunrise to sunset and often to moonrise to sure students and staff of Ogallala Public Schools are safe and in the best learning environment. He spreads joy by flashing his smile (while sometimes shaking his head) and says, "Let me see what I can do about that."