2015 Teacher of the Year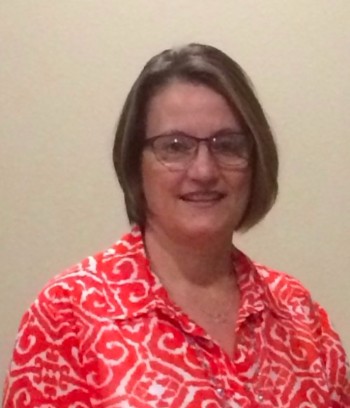 Mrs. Pam Abbott has been an integral part of the district Response to Intervention (RtI) team for the past 5 years, attending trainings and workshops to gain a deeper understanding of the process and sharing that with colleagues. Pam has served as the first and second grade Title teacher and the liaison to the OPSD contracted reading consultant, as well as a member of the Student Assistant Team for grades one and two.
Reading improvement has been a goal of the district for the past few years. Each year through the state testing program the district has seen growth in reading scores. Pam has done many things to promote learning within the OPS district. When the district was in need of reading materials, Mrs. Abbott was able to secure materials from other districts in the state for a savings of over $20,000. Without her leadership efforts this would not have been possible. These extra ordinary efforts along with her dedication to helping each student reach his or her full potential, Pam was chosen as the 2015 Teacher of the year at OPS!
During the 2015-16 year Pam will begin her duties as the District Reading Coach for grades K-6.This position provides time for Pam to work side by side with teachers to coaching them towards the best delivery of reading instruction. She will collect student data to share with teachers, students and parents about progress in reading as will as coordinate in-service days with the contracted reading consultant. Along with this duty she will continue to serve as the liaison to the reading consultant, serve on the SAT teams for grades K-6 and continue membership on the RtI team.
Outside of the school day, Mrs. Abbott serves youth and community of Ogallala with involvement on the Arterburn Youth Cabin Committee, the Keith County Community Foundation Fund Advisory Committee, the United Methodist Church and choir, as well as many other endeavors.